Training With Calisthenics Icons
Responsible Author: New York City Arts And Sports | New York, 06/06/2017, 05:00 Time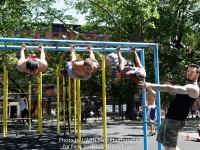 New York City Arts And Sports -
Progressive calisthenics master trainers Danny and Al Kavadlo were onsite in lower Manhattan to host a free calisthenics workshop. The two best selling authors brought their embraceable training style outdoors to one of New York City's most iconic parks.
Get To Know Revolutionary Fitness
Responsible Author: New York City Arts And Sports | New York City, 05/22/2017, 22:48 Time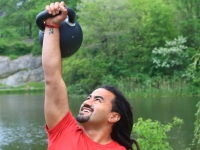 New York City Arts And Sports -
Led by Shawn Garcia and Jenny Deida along with their formidable staff of trainers, Revolutionary Fitness brings true community based fitness to New York City. Located in East Harlem, Revolutionary Fitness is setting the standard for what it means be the 'People's Trainer'.
Central Park colors are on full dislpay
Responsible Author: M. Nuri Shakoor | New York City, 05/04/2017, 03:11 Time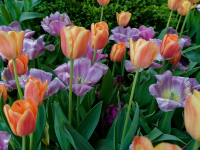 USPA NEWS -
In New York City we can always tell that spring has truly arrived for good based on the vibrancy of the city's most visited park, Central Park. NYC Art and Sports was out and about in the park today to take in all of the lovely spring colors.
| | |
| --- | --- |
| | Daren Frankish |
| | RAHMA-SOPHIA RACHDI |
| | Ruby BIRD |
| | Yasmina BEDDOU |
| | Aurangzeb Akbar |